Your website should always be an ongoing project.  Once your website is out there you need to review it often to check that all details are up to date and correct, thus ensuring your users have the best experience possible.  Everyone wants to increase their website reach so here are some tips on how to improve your website in terms of user experience and SEO.
Check your spelling and grammar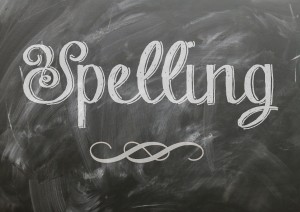 It goes without saying that a website with poor spelling and grammar will reflect badly on your business.  A study by Global Lingo found that 59% of those surveyed would be put off buying from a website with poor spelling and grammar.  The majority claimed that they 'would not trust the company to provide a good service'.  This makes sense.  If a company doesn't take the time to ensure it's own website is correct what message does that give about their attention to detail.  We recommend that you always ask someone to proof read your website or why not use a professional copywriter?  Often when writing yourself you stop seeing the text because you know it so well.  A different pair of eyes is always a good idea to ensure quality.
Check for broken links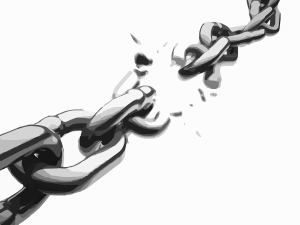 It may not seem much on the surface, but broken links can do serious damage to your website.  Broken links can stop the search engines crawling your website and as a result lead to pages not being indexed.  In addition, a website with broken links isn't going to provide a great user experience.  When ranking a site Google is more likely to rate a site with no broken links higher than one with them.  If your competitor's website provides a better user experience it is likely they will outrank you.  We can help you by giving your website a health check to identify links that need to be fixed.
Check that all your images have ALT tags
The ALT tag adds a text description to an image on a web page, and should be used for all images, graphical bullets, and graphical horizontal rules.  The most important function of an ALT tag is to explain to a blind user what an image is displaying. Search engine crawlers also use ALT tags to decipher what an image is or what it is representing.  By using ALT tags your website will be accessible to more people and search engines will understand your website better.  If you have a wordpress site these can be added easily in the CMS system.  Having a website you can easily update yourself helps with issues like this as you have control and can add tags easily to help your search ranking.
Add social media links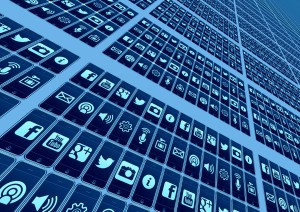 Social media is alive and kicking, and if you want to capitalize on these channels as marketing tools you should include links on your website, preferably on every page.  When sending social media messages contain a link back to your website to draw people in.
Compress and scale your images
Research shows that mobile users will only wait a maximum of four seconds for a website to upload.   Therefore it is important your website loads quickly.  The time it takes a webpage to load depends on the size data. A quick fix is to compress and scale your images before loading them to your site.  When you blog make sure you have scaled your image before uploading it to your site.  You don't need fancy software to do this, we love pixlr.com which is free and easy to use.
Your website should always be evolving.  Most people searching for a product or service will go to Google first.  As a reflection of your business it is vital your website reflects your core values and gives the user the best experience.  Don't let your website stand still, keep it relevant and useful.
If you would like further advice or help with your website needs Contact Us now.  We are always happy to help.
http://www.laurahunterdesign.co.uk/wp-content/uploads/2016/01/web-1045994_1920.jpg
1440
1920
Claire Chappell
http://www.laurahunterdesign.co.uk/wp-content/uploads/2016/01/LHD-website-no-swirl-e1452265124437.png
Claire Chappell
2016-01-15 11:03:14
2019-06-12 08:50:05
5 Quick Fixes to Improve your Website