There are quite a number of web design firms out there so how do you choose which one is right for you?  These are the key questions you need to ask.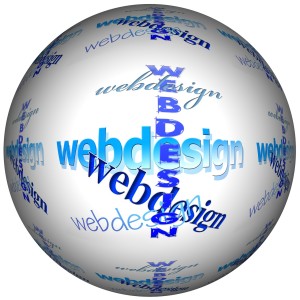 How much do they charge and what is included?
If the company offers a fixed price what is included in this?  You should request the inclusions to be provided in writing to avoid any nasty shocks further down the line.  When looking at the cost you need to establish whether the costs include a bespoke design and whether the website will have a Content Management System (CMS).  A CMS will allow you to update your website yourself, meaning you can change content as and when required without the need for a developer.
You also need to find out if the price includes the registration of the domain and whether the domain will be registered to you.  When the website is complete does the cost include the hosting of the site? You will need to establish what on going support is included.
Once the website is completed SEO work on the website is often needed.  Make sure you know what, if any, search engine optimisation is covered by your price package.  If any of the services detailed above aren't included find out how much they are and ask them to be added to your package.
How will you be charged?
You need to establish how they will invoice you, whether that will be monthly or when certain milestones are reached, such as a payment after design sign off.  Also find out what the deposit amount is before work begins.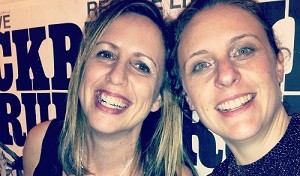 Where are they  based and who are the team?
You need to decide how you want to work with your web designers.  Do you want to work with someone locally, thus allowing you to have face to face meetings and catch ups easily or are you happy to work remotely with them over the phone.  You will want to know who is part of the web design team and what their roles are. A lot of companies farm out various parts of a project to freelancers, often in other countries, so you need to clarify who is working on your project.
Can you view some of their work?
Are you able to look at other websites they have completed to see the quality of their work.
Can they provide references?
Be wary of online reviews, actually try to speak to some of their existing web design clients to gauge how they found working with the company and whether they produced the website desired.
Do you think you can work with them?
It is important that you enjoy talking and working with whichever company you chose. You have to ask yourself, do you actually LIKE the designer? Do you believe they'll act ethically? Will they stay focused to the task at hand, or do they ramble and waste your time? Do you feel you "click" with their personality and values? Do they offer you invaluable insight and advice about your site design?
These are vital questions to answer regarding any potential web designer.  We will always provide you with a clear pricing structure and make clear what is included in the price.  We pride ourselves on getting to know your business and providing the best website for you.  Contact Us for more information.  We look forward to hearing from you.
http://www.laurahunterdesign.co.uk/wp-content/uploads/2016/01/web-400894_1280.jpg
1280
1280
Claire Chappell
http://www.laurahunterdesign.co.uk/wp-content/uploads/2016/01/LHD-website-no-swirl-e1452265124437.png
Claire Chappell
2016-01-22 12:03:40
2019-06-12 08:49:32
What are the key questions to ask when choosing a website designer?